Product Attributes With Selectable Alternatives
Product attributes describe specific variations in a single product. Customers to select an attribute alternative either from a drop-down box or from an array of buttons.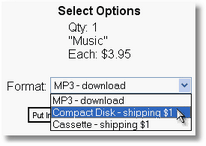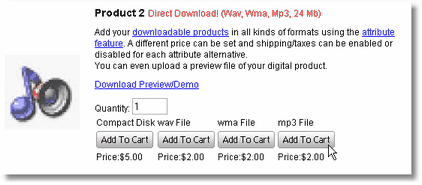 Each alternative can be set to override sales tax, shipping, and/or file download. Each alternative can use the base product price or a different price can be set for each alternative.
Text Entry Attributes
Attributes may be used to collect information, which relates to each individual product that is put in the cart. This type is called a customer input attribute.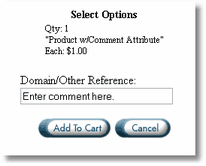 Product Attributes Help Topic

---