Send One-Time Gift Product With Custom Message
Each product in the shopping cart has a Gift option. The gift option can be used to send a one-time gift of the product. The gift message body uses tokens so that it can be edited and completely customized while still including product download information for digital products.
From the Edit Products menu, navigate to the product that is to be given away and click the Gift button.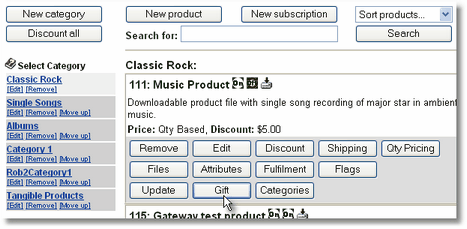 The gift message Subject and Body can be edited. Tokens are used within the body content to include download information and keycodes.
In the message that is sent, the %password% token is replaced by the program with actual download password for digital product delivery.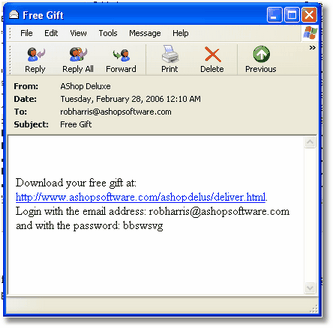 See Also:
Send One-time Discounts As Gift Certificates