Link To Free Product File Download In An Email Or Newsletter
Here is the desired senario.
1. Customer clicks on a link in an email message.
2. A web page opens and customer is prompted for name and contact information.
3. After submitting the info, a link is sent to download product files.
Here is how to set this up in AShop.
1. Create a free product and add the product file(s).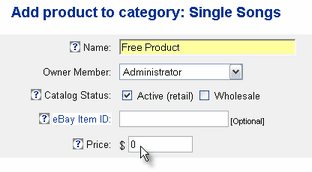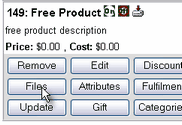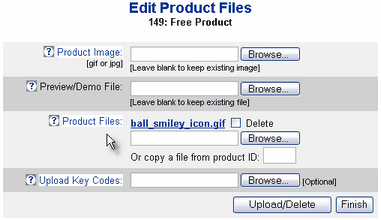 2. After the free product is created, there will be a link code icon in the upper right corner of the product listing when viewed in the admin panel > Edit Catalog. Click on the icon and a small pop up window will open. Copy the direct Order-Link code from the top of the window and paste it into your email message.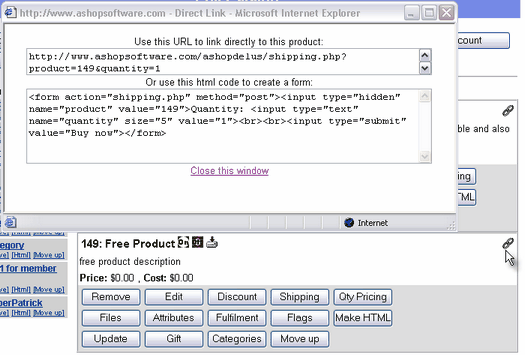 3. In the admin panel Store Configuration > Shop Parameters, set the "collect" only name and email "for gifts" or to collect full contact information. When recipients of the message click on the link (in some cases they might need to copy it and paste into a browser address bar) the free product information form page will open. After submitting the information form, a receipt will be sent with a link and password to download the files.