Sales Taxes
Sales tax for United States, Canada, and Euro Union are supported. Sale tax rules are set in the admin panel under Store Configuration > Taxes.
Each product may be set as taxable.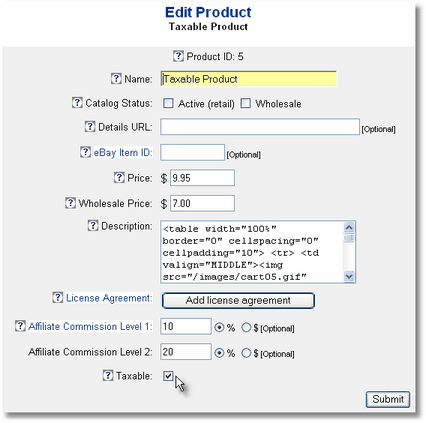 When there is at least one taxable or shippable product in the shopping cart, the shopper is asked for the product destination country, state (or province), and zip (or postal code) in order to calculate tax and shipping amounts.
The shopper clicks on the Calculate link in the View Cart page...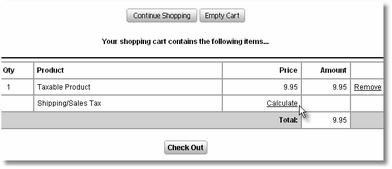 ...and enters the destination for sales tax calculations.


Then, the sales tax is displayed in the View Cart page.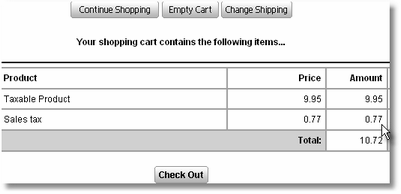 Sales Tax Help Topic

---