Vendor History and Contacts
Vendors can be looked up from a list or searched for by name, email address, or telephone number.

There is a main vendor profile where the vendor's main email and physical address are saved. In addition, any number of vendor contacts may be created and saved with a separate email address. Messages and notes for each contact appear in each corresponding contact's history and also in the main vendor history.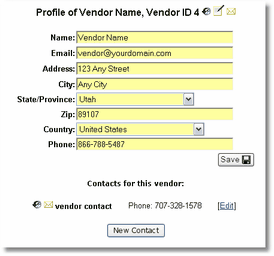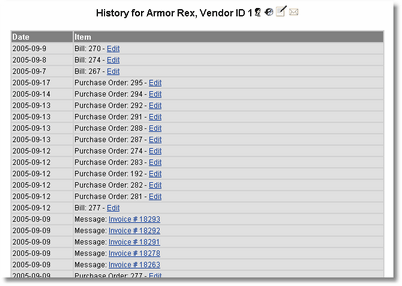 ---